Running Program
This program tailored specifically to runners! Experienced and new runners can both benefit from this program which offers a video gait analysis and training for running mechanics, injury prevention, personalized exercise instruction (including take home hand-outs & exercise band), footwear recommendations, and training for upcoming races (5k to Marathon).
We offer both individual and group sessions. Listed below is our cash pricing system. Please inquire if you have health insurance that you would like us to file as that may change your options.
Individual Sessions, 1 Hour & 30 Minute
Running Analysis with injury evaluation by a licensed Physical Therapist (1 hour): $125
Running Analysis with initial training (45 minutes): $75 (no injury evaluation)
Running Analysis with quick tips (30 min): $50 (no initial training, no injury evaluation)
Individual Session, after running analysis (1 hour): $75
Individual Session, after running analysis (30 min): $40
Group Running Clinic, 2 Hours
$300, with a maximum of 16 participants ($18.75 each) and a minimum of 8 participants ($37.50 each). This clinic is taught by a two person team of licensed Physical Therapists.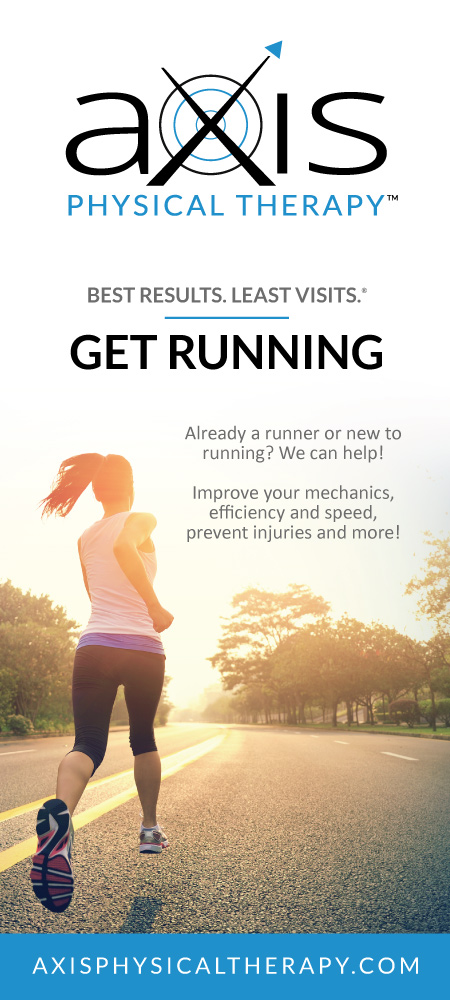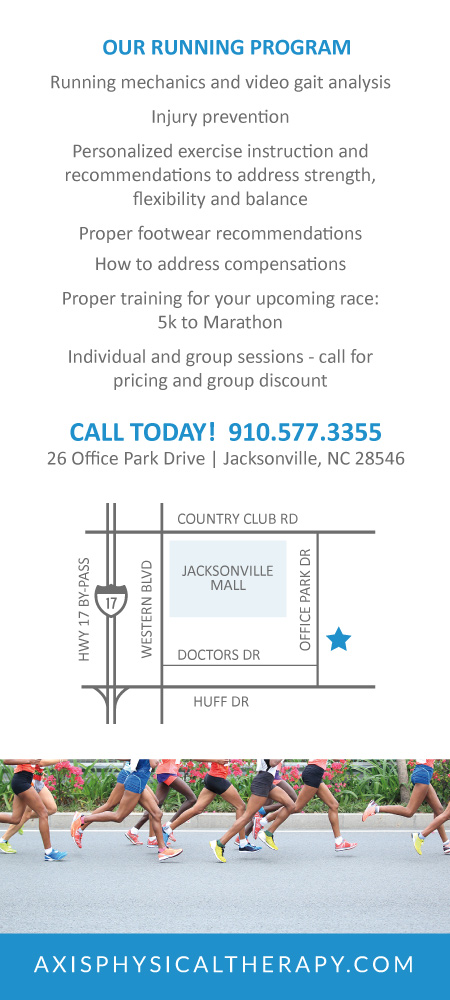 All sessions are conducted at our Jacksonville, NC location (26 Office Park Drive).