JOIN OUR TEAM!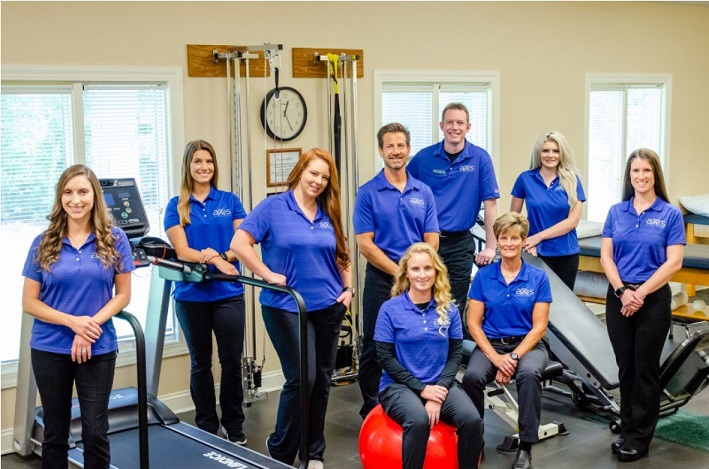 Axis Physical Therapy is actively seeking a Full-Time Physical Therapist
We are an independent, Physical Therapist-owned clinic with a genuine love of physical therapy. Axis Physical Therapy provides exceptional, highly skilled care to patients in a specialized one on one environment. We are a team that truly cares and believes in the immense power of physical therapy to enrich people's lives.
Our vision is Best Results, Least Visits ® and our patients get better, faster through our passion to help. We employ specialized on-on-one care in our aim to give our patients the best value in patient care. We respect patient's financial resources while restoring the quality of life through an unmatched standard of care. Having the benefit of entirely one-on-one care allows us to be fully present and engaged with each patient. Our passion for physical therapy drives our dedication to providing the best care. We listen to individual concerns, address all needs, implement a comprehensive and highly skilled treatment plan, and are exclusively focused on creating an exceptional experience for each patient.
We love our work, and that enthusiasm is evident in all we do, both in the clinic and in our community.
Our ideal candidate would:
Have 2+ years of experience in outpatient orthopedics (new grads may apply with a strong desire for mentorship and growth)
Have strong manual therapy skills
Possess a North Carolina Physical Therapist license (or the ability to obtain one)
Have excellent work ethic and dedication to patient success
Be able to efficiently document using EMR software
Have a passion for physical therapy and providing outstanding care
Full-time benefits include, but are not limited to:
Medical, dental, vision insurance
Paid Holiday/Sick/Vacation Time Off
Retirement with company match
Generous Continuing Education Budget and Support
Professional Dues/Licensure/Malpractice Insurance
AD&D/Life Insurance/Disability Insurance
If you are interested in being a part of our team (Physical Therapist, Physical Therapist Assistant, Physical Therapy Technician, Front Office Specialist, Front Office Supervisor, etc.) please submit your resume via fax or email or fill out an application in our office. When we get job openings we review the resumes and applications that we have on file first. If we feel that you may be a match we will contact you for an interview.
You may send your resume to our Business Office Manager, Lorrie Woods, via the below contact information:

Axis Physical Therapy
26 Office Park Drive, Jacksonville, NC 28546
P: (910) 577-3355 F: (910) 577-4556
Lorrie@AxisPhysicalTherapy.com



SaveSave